Times may change due to the pandemic, but in the realm of property, a few things remain true —  real estate investments remain reliable and attractive, especially when it's in a prime location. Take it from families who call Katipunan, Quezon City, their home for generations now. The avenue brims with the dynamism of students, professionals, and families.
It is home to the country's most prestigious learning institutions, such as the Ateneo de Manila University (ADMU), Miriam College, and the University of the Philippines (UP) Diliman, to name a few. The bustling area provides easy access to other key areas in the metro and its neighboring towns via major thoroughfares and public transport systems.
Lifestyle options have, of course, naturally sprouted around Quezon City's educational enclave. The vibrance in the area has shed light on vast entrepreneurial ventures through cafes, restaurants and retail shops, and investment possibilities through real estate.
Particularly for discerning property investors, owning a space in a strategic location such as Katipunan is a boon.
Lamudi's Hotspots Unwrapped: 2020's Most Popular Locations reported that Quezon City is the most in-demand real estate location, accounting for 12.76 percent of its total page views in 2020. Amid the pandemic, the city remained popular with property hunters for it hosts business districts and economic centers, Lamudi said.
In no time, too, properties near schools increase value as this is coveted by families with children attending college or professionals and executives who want to be near places of work while pursuing advanced degrees. Investing here would also offer the best possibilities if one chooses trusted property developers like Rockwell Land.
Investing in Rockwell
At an early age, the Sultan brothers Justin Sean, 27, Johnby, 26, and Jeffrey, 24, knew that investing in Rockwell, a brand close to their heart, is the way to go.
The three grew up with Rockwell as the backdrop of their fondest childhood memories.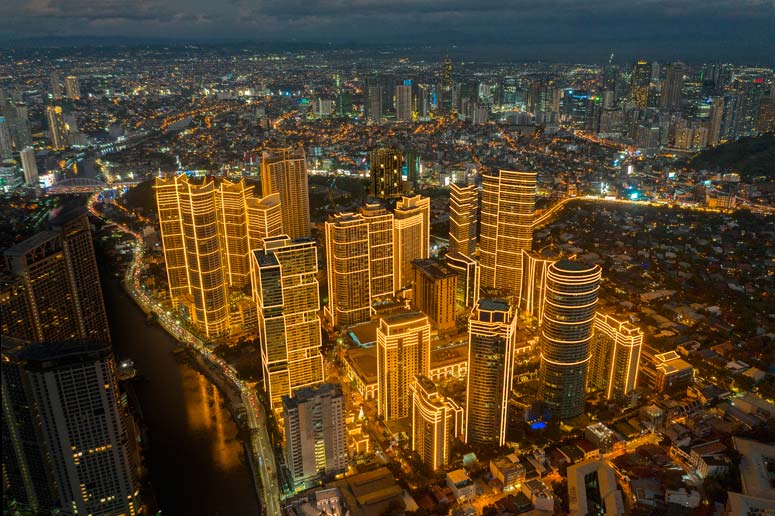 "The best memories one possesses are usually the ones that evoke the most euphoria, and when I think of Rockwell, there's definitely a lot to choose from. My very first memory of Rockwell, which I'm surprised to still actually remember, was lining up in the cinema of Power Plant Mall with my parents to buy popcorn before watching the very first Harry Potter," Johnby recalled. "As I grew older, it became a go-to for my friends and me when we'd want to catch up or just hang out."
"It was our family's favorite place to go and watch movies. So I had a very happy association with Rockwell because it brings back fond childhood memories," Jeffrey added.
Fast-forward to 2016, the Sultan family visited a Rockwell Model Unit through one of Johnby's blockmates in ADMU.
"I remember being in awe learning about all the ongoing and future developments of Rockwell," Justin recalled the time his family bought their first Rockwell property in Proscenium. "What particularly left an impact on me was how they explained Rockwell's vision—how they were not just developing clusters upon clusters of buildings, but actual well-thought-out communities where urban dwellers could live well."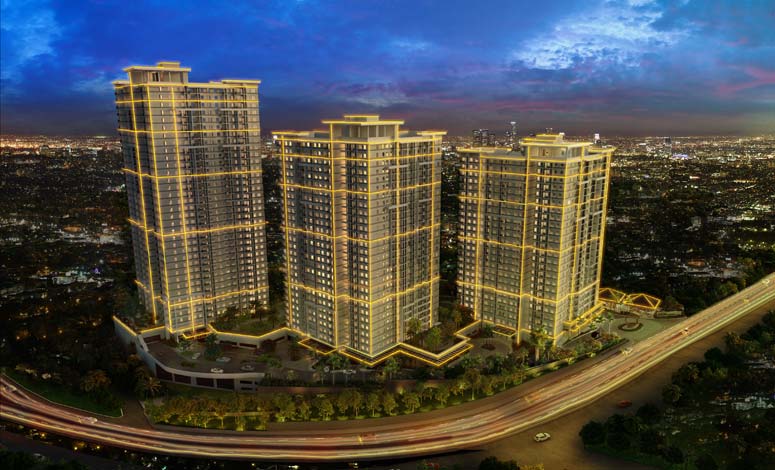 In Proscenium, the Sultan family has regarded Rockwell's service to property seekers and owners and the building's maintenance throughout the years.
"We definitely have invested in other developers, too, but we believe the service that Rockwell employees give is unparalleled. It's not just the Sales Executives who are nitty-gritty with the details and prompt in response, but with Rockwell Leasing, I've rarely or maybe even never had an unpleasant experience," Johnby said.
He added, "Of course, all properties look crisp and clean when new, but as time goes by, it will deteriorate. What's nice about Rockwell is even their older properties are still beautiful and well-maintained."
Justin also noted that their condominium in Proscenium was flipped around and rented out easily within a year. The brothers had such a pleasant experience in Proscenium that they decided to invest, even at a young age, in another Rockwell property, this time in The Arton at Katipunan.
The Arton is the property developer's first high-rise residential community north of Quezon City, Metro Manila. It rests in Katipunan along Aurora boulevard and atop a hill, giving all of The Arton's towers an unparalleled view of the Sierra Madre mountain ranges or the Ortigas skyline and quick access to various points of the metro.
"We wanted to invest in The Arton because of our previous positive experiences with Rockwell. The Sales Executives are really easy to talk to – they're super reachable and well-prepared to answer all questions. We also learned from the performance of our other investments that Rockwell is a safe and smart bet. Our previous properties were either turned around quickly or were rented out instantly," he added.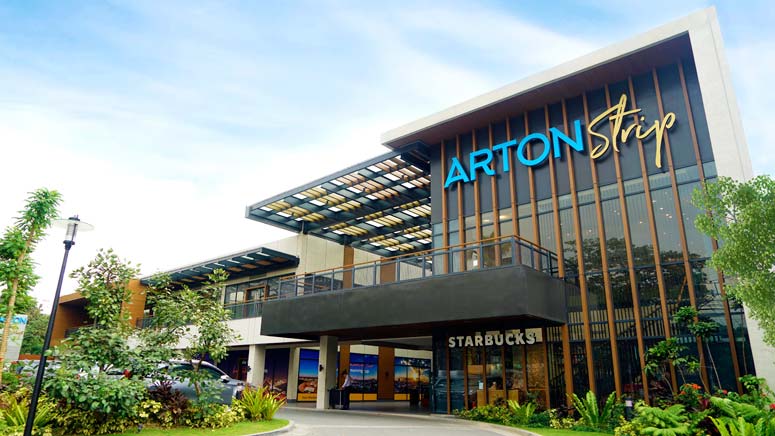 "We wanted to diversify our real estate portfolio. The Arton piqued our interest because of its location. We're a Quezon City-based family, but up until then, there hadn't been a property in the city that appealed to us.  When we found out about The Arton, we knew we had to see it. And as with other Rockwell properties, The Arton development felt like it was grounded in the community. We liked how aside from the condominium buildings, it had malling and leisure areas, too," Jeffrey shared.
Johnby highlights its location and the recent opening of the nearby Arton Strip as one of the perks of being a unit owner of The Arton.
"The recent opening of the Arton Strip really helps add commercial options to those that will live in The Arton in the future. The accessibility to major roads such as C5 and EDSA (through Boni Serrano) will only increase the value in the near future," he said.
Becoming a young investor
It was the Sultan matriarch who inspired Justin and Johnby to invest intelligently at a young age.
"My brothers and I started investing in Rockwell because of our mom who passed in 2017. She had left me with my first condominium, which happened to be a three-bedroom unit in Lorraine Tower at Proscenium. So my brothers and I (who were around 22-24 at that time) had to learn the ropes," Justin said.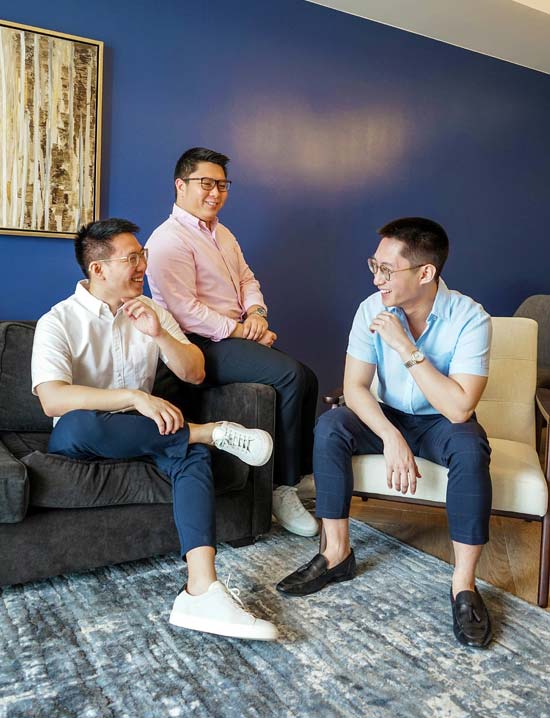 "It's a little corny to say, but Rockwell is close to my heart because of its attachment with my mom. She was an extremely savvy businesswoman, and so every time I have to make big investment decisions, I like to think she's proudly looking down on my brothers and I. Some of my last memories of her were her bringing us to see Rockwell developments, showrooms and showing me the features of the unit she had bought for me in Proscenium," he added.
Speaking from learnings and experience, Justin also banked on real estate investment "because it's easily leveraged and the appreciation is high." He also emphasized what he called the cherry on top of property investment—going to showrooms, seeing interior designs, and learning about property developments in and out of Metro Manila.
For Johnby, he says that investing in a Rockwell property is a no-brainer, especially when he looks at The Grove's success, Rockwell's development in Pasig, and what was its first residential development outside Makati.
"We wanted a more stable investment, and given the historical performance of the increase in the value of all the other Rockwell properties, buying one in The Arton was a no-brainer. Someone told me once that when Rockwell was releasing The Grove, there were a lot of skeptics since Rockwell had not previously built property there and that "it was not their turf," but as history would prove, The Grove has turned out to be a solid investment for the buyers who bought at the time," he said.
"We are hoping that The Arton follows the same roadmap," he capped.
Source : https://propertyreport.ph/family-values-why-investing-in-a-trusted-brand-matters/
https://www.theartonbyrockwell.com/wp-content/uploads/2021/04/image.jpeg
641
1068
Rockwell
https://www.theartonbyrockwell.com/wp-content/uploads/2019/12/The-Arton-by-Rockwell-white-300x110.png
Rockwell
2021-03-26 04:50:12
2021-04-08 04:53:14
Family Values: Why Investing in a Trusted Brand Matters