Rockwell Land's property in Katipunan is more than just another residential development: it's a home in one of the capital's centers of learning.
Home comforts have long been a prime consideration for many parents when seeking out a place to stay for their children who are heading off to college. The dormitories of the past have mostly been replaced by studio-type flats or two-bedroom apartments shared by siblings or close friends — but finding one that provides a comfortable space in which to work and live bolstered with the necessary measures for privacy, safety, and security can be a challenge. Likewise, young professionals striking out in their respective fields or newlyweds starting families are also in the market for places that they can happily — and proudly — call their own.
In light of current circumstances, many people would like to live in places where all their needs could be met and they can live — and, in many cases, work — in homes where they can feel safe and well protected. Circumstances notwithstanding, people also want to feel welcome in these places, needing to feel like they are part of a community that grows together over time.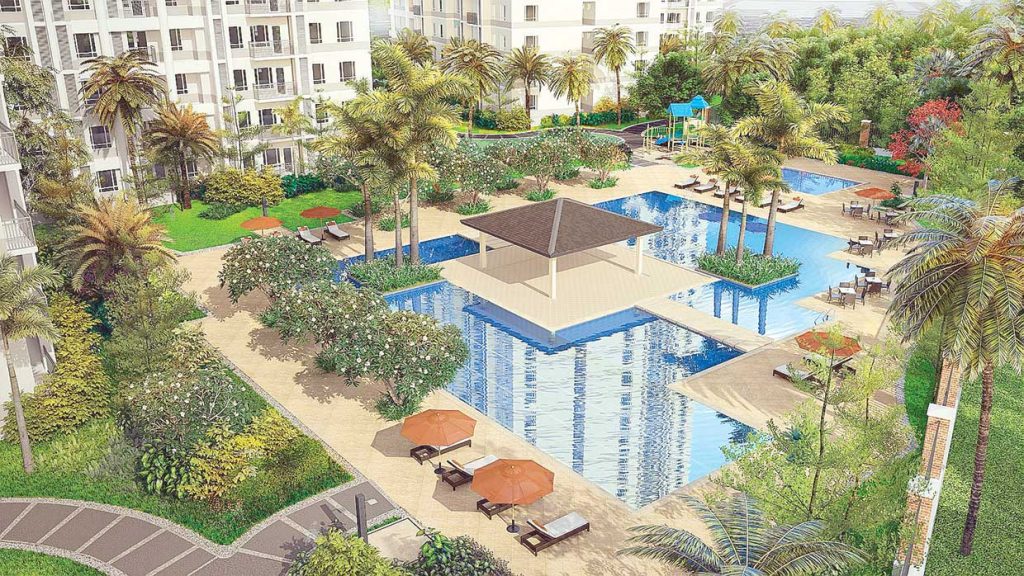 Rockwell Land brings this sense of welcoming comfort tempered with the refinement that has long been its hallmark to the north of Manila with a rising community that will serve as a home not only for students, but for those looking forward to building their homes in one of the most dynamic areas in the metropolis: The Arton by Rockwell.
A safe and secure home on the hill
Over the years and across all of its developments, Rockwell Land has always put the safety and privacy of its residents first. This remains true in the case of the future community of The Arton. Conveniently located along Aurora Boulevard, The Arton is Rockwell Land's first-ever high-rise residential community in the northern part of the capital.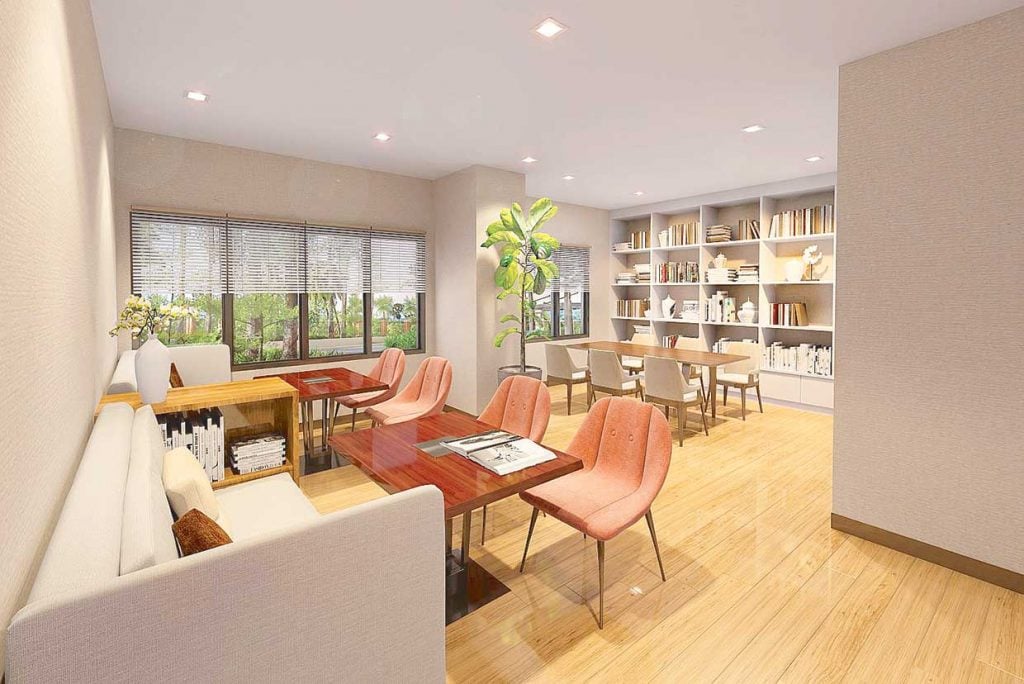 Set atop a hill, The Arton's three towers give residents a 360-degree view of the surrounding environment. Given that 80 percent of the property is landscaped with verdant greenery, the 1.9-hectare development features trees and gardens, making it a lush oasis that one would be delighted to come home to. Each tower has its own dedicated drop-off point and lobby, giving residents a well-placed sense of exclusivity every time they enter or exit. Measures are also in place for round-the-clock security throughout the grounds, enabling those within to sleep peacefully at night knowing that they and their families are well-protected.
What is currently rising on the property — and will, likewise, soon be open to residents — is The Arton's West Tower which offers 24 residential floors housing units with area cuts that are much larger than average. These range from studios with an average floor area of 27 to 29 sqm. for those living alone but need ample space to work and live in; one-bedroom units ranging from 46 to 49 sqm. each for newlyweds or young professionals on the rise; two-bedroom units from 76 up to 82 sqm; and to three-bedroom units with a standard area of 103 sqm. to suit the needs of growing families. All units feature high ceilings, great views, and ample storage for residents.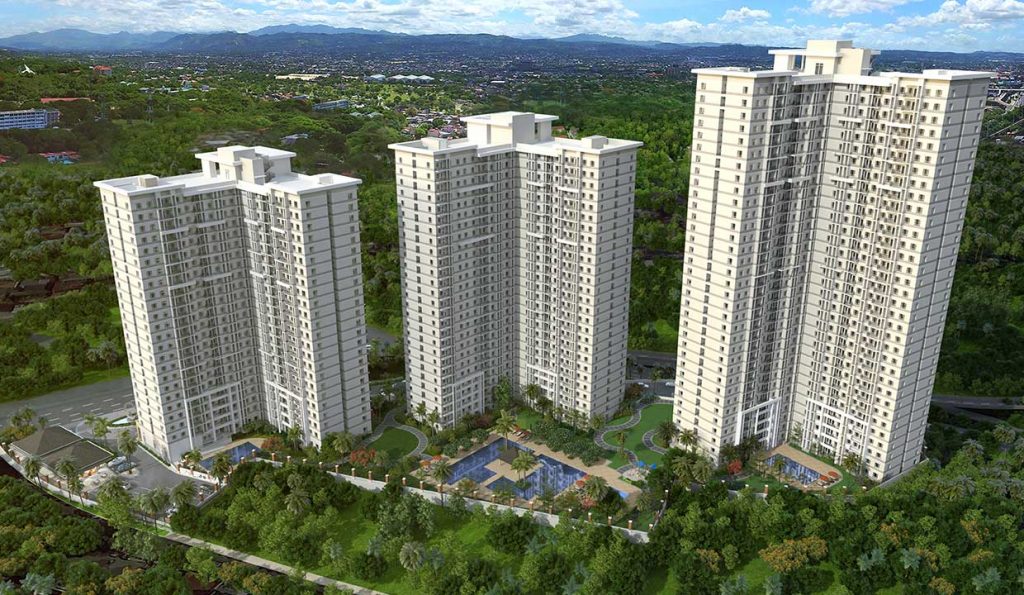 Likewise, the health and safety of residents is one of the most vital aspects of community living and Rockwell Land has been actively practicing various measures to prevent the spread of COVID-19. At present, these are being enforced at The Arton Strip, their retail cluster in Katipunan. Active sanitation is practiced for escalators, handrails, and other areas which may be subject to frequent physical contact. The property also undergoes UV sanitation every night, while standard mask-wearing and social distancing protocols are also being upheld for everyone's benefit. These practices will eventually be implemented at The Arton to ensure the continued good health and safety of everyone within.
Amenities to suit every lifestyle
Likewise, The Arton's amenities were designed to cater to the different tastes and personalities of residents as these range from areas for physical activity to more serene spaces to soothe stressed minds.
While one can easily meander through the property thanks to tree-lined walkways and well kept gardens, those who need the adrenalin rush of a good workout can head over to a fully-equipped gym or get their game on at the multi-purpose indoor court that lets residents play regardless of the weather outside. Right at the heart of the property is an expansive swimming pool flanked by a pavilion that serves as the community's social center and primary activity venue.
As it is located within an academic enclave, The Arton is also one of the few developments within the area to offer dedicated co-working spaces in its towers. Essentially a cross between a lounge and a library, these co-working spaces can easily serve as an extension for classrooms — particularly in the current context of blended learning — or as a place where assignments and papers can be done in peace and quiet.
For everything from intimate gatherings to grand celebrations, there is also a function room on the premises that can also be used as an extension of the gym for dance classes or yoga sessions.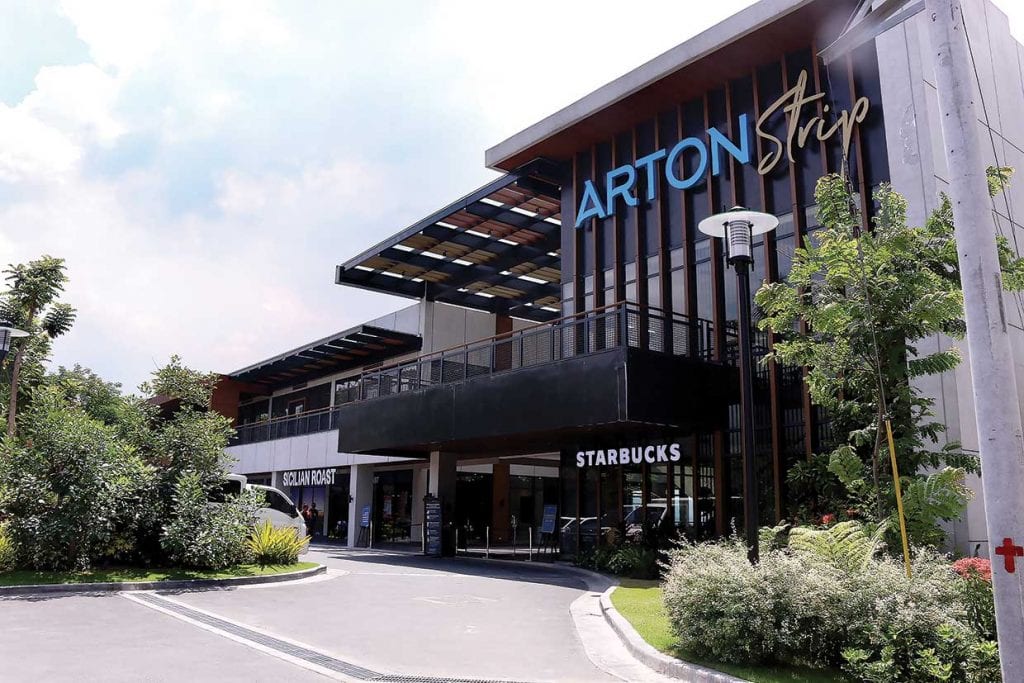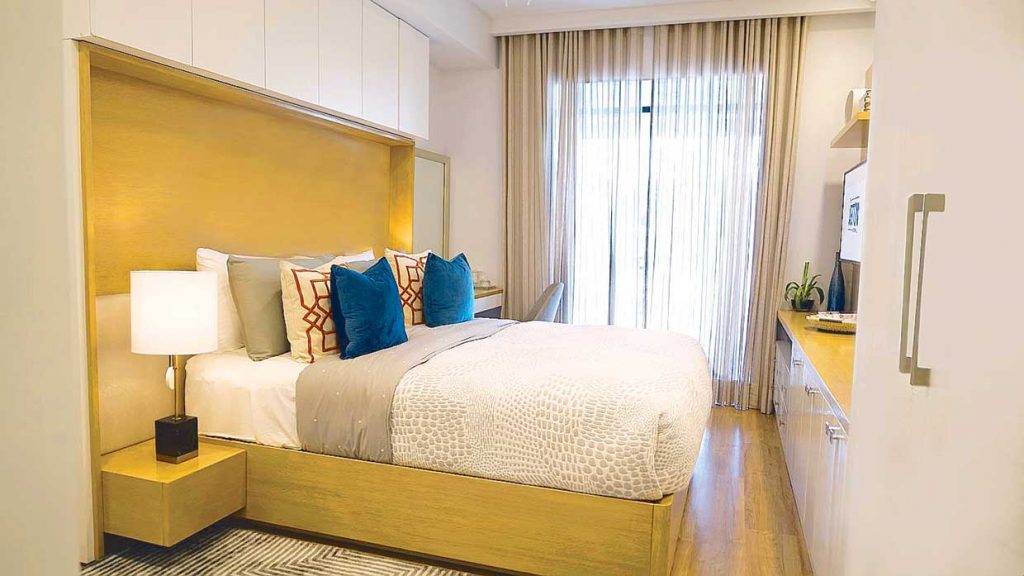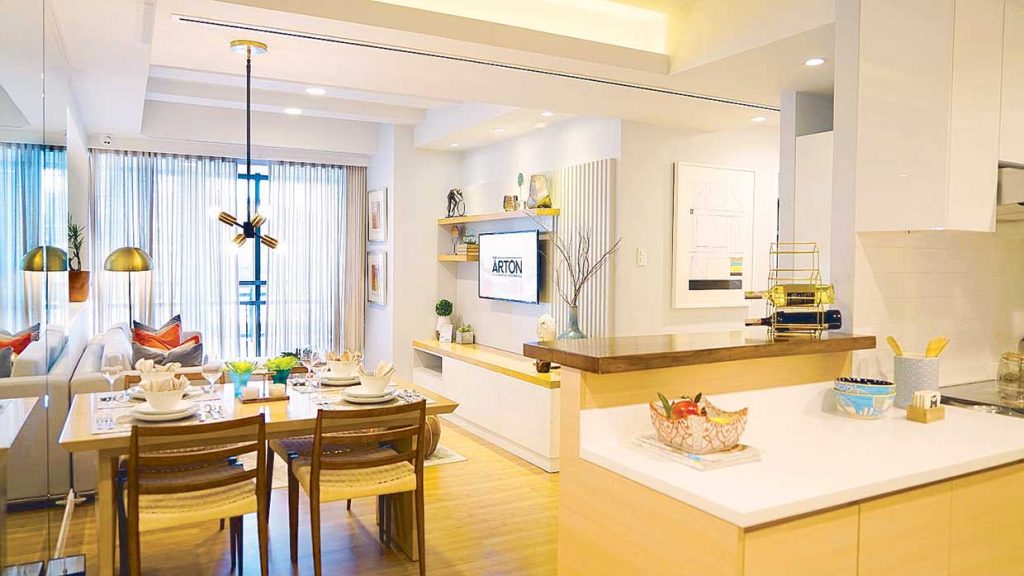 As with other Rockwell Land developments, The Arton will have its own Retail Row, a commercial enclave featuring all the amenities of modern living from supermarkets and salons to boutiques and dining venues. For now, as a precursor of things to come, there's The Arton Strip, where one can shop for necessities, access services such as healthcare clinics and laundromats, or meet and dine with friends.
Keeping all these in mind, The Arton aims to live up to Rockwell Land's promise of refined urban living and a warm sense of community to those who live within it. More than just another condo development or a rafter of student flats, The Arton by Rockwell is set to help residents make the mundane magnificent.
* * *
For more information regarding The Arton by Rockwell, visit the official website at www.theartonbyrockwell.com.
Source : https://propertyreport.ph/the-arton-by-rockwell-a-home-rises-up-north-of-metro-manila
https://www.theartonbyrockwell.com/wp-content/uploads/2020/07/THE-ARTON-4.jpg
827
1240
Rockwell
https://www.theartonbyrockwell.com/wp-content/uploads/2019/12/The-Arton-by-Rockwell-white-300x110.png
Rockwell
2020-07-13 07:28:15
2020-07-13 07:34:44
The Arton by Rockwell: A home rises up North of Metro Manila